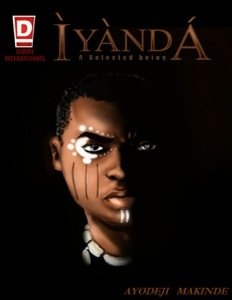 ÌYÀNDÁ (A COMIC REVOLUTION)
ÌYÀNDÁ is a unique work of art that reflects the beauty of culture while amplifying a strong theme revolving around tradition. The title is a native name belonging to the Yoruba Tribe, Southwestern region of Nigeria and it means- 'A Selected Being'.
The work tells the story of an ancient African Village. It tells about their culture, tradition, way of life but more importantly it mirrors how what we allow to define us can also limit us.
ÌYÀNDÁ was recently published on www.lulu.com and is now available across the globe in e-book format- http://www.lulu.com/content/e-book/iyanda/14334041.
Though this exceptional work of art is a short story and comic, however it is an experience that you'll look back to and you'll always cherish!